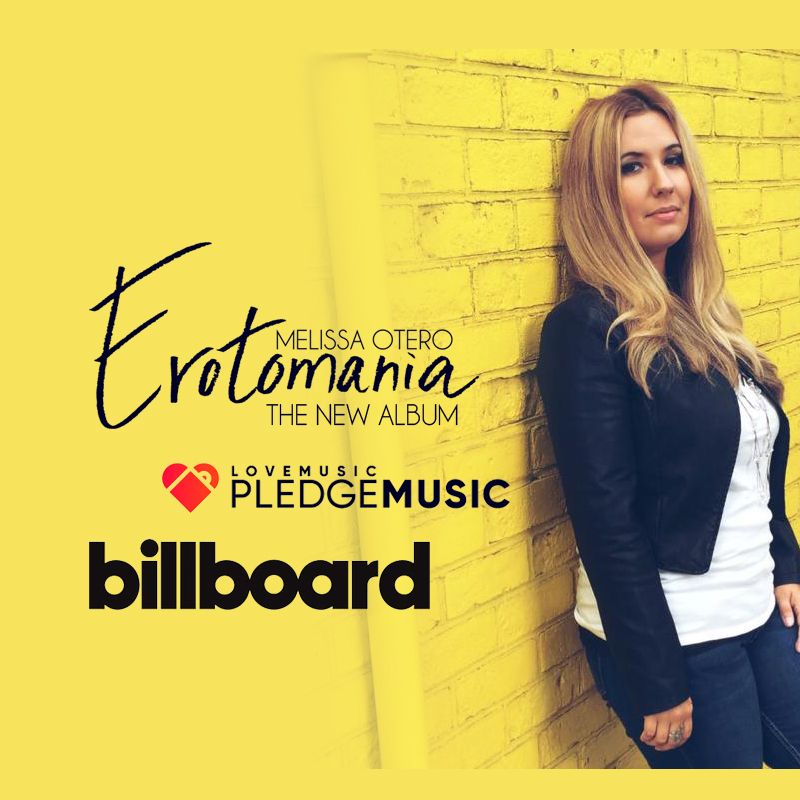 Due to the financial situation with PledgeMusic, Melissa has cancelled her campaign and moved it over to GoFundMe. Billboard has reached out to Melissa for comments and is featured in today's article. Click on the link below to read.
PledgeMusic Co-Founder Benji Rogers Returning to Company Temporarily, as Artists Jump Ship Over Late Payments
Over the past week, as the extent of Pledge's payment issues has begun to clear, artists and fans have been abandoning PledgeMusic over payment concerns. Latin pop singer-songwriter Melissa Otero tells Billboard she canceled her campaign for her album Erotomania after one month and moved to GoFundMe. Since her campaign had not reached 100 percent funding, none of her fans had yet been charged, but she is still faced with starting over again. Even after reading Rogers' message, she says she won't return to PledgeMusic out of fear it would further damage her campaign. On top of it, she says, she doesn't know whether she can count on Rogers' and PledgeMusic's promises to resolve the situation in a timely manner.
"It's a 'too little, too late' sort of deal for me," Otero tells Billboard. "This is a huge responsibility and I need my fans to know they can trust me and the platforms that I use... I can't afford to wait a year to receive funds to fund my project that is happening now. It just doesn't make sense."